Got to see this program last Monday (22nd March), it was about of all things a United Ireland. Seemingly a census has been held in the North and they expect a change in the demographics with Catholics becoming the "majority" in the six counties or Northern Ireland. This will  put them in the position to vote themselves out of the United kingdom and rejoin the rest of Ireland . Readers should take note the Brits have never been voted out of anywhere but that didn't stop them leaving alot of countries, kicked out by the natives as it happens.
The program had Leo Varadkar , Sinn Fein's Mary Lou McDonald, Greg Campbell of the Dup, Andrew Trimble and the Taoiseach Micheal Martin  amongst others. They asked the Dup Greg Campbell what would it take for him to vote for a United Ireland and he replied that he would never vote for a United Ireland and that's putting it nicely.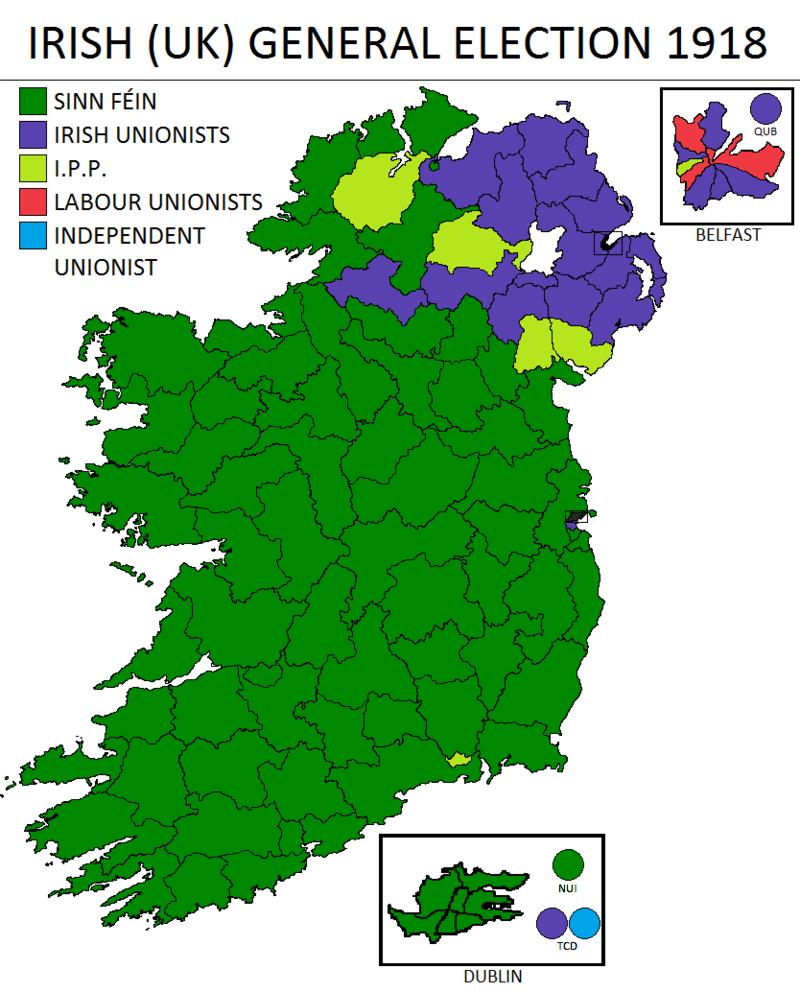 To make a point that is well made that the Irish people voted for independence not for partition. David Lloyd George and Winston Churchill forced the partition of Ireland against the wishes of its people. The result was two pretty nasty states which never worked .
Back to Claire Byrne live and their framing of the debate. Rte is pro unionist and pro British. There was no sense of history or geography in the debate and take for granted that the Brits will pull out should a possible referendum go against them. To win a united Ireland all sections of Irish people will have to pull together. The commitment of Fianna fai and Fine gael  to a United Ireland is precisely zero. A mountain to climb …
Claire Byrne lIve – United Ireland
On a Border Poll/The Good Friday Agreement at 20, 1918 Election and the First Dáil 1919.